Introduction :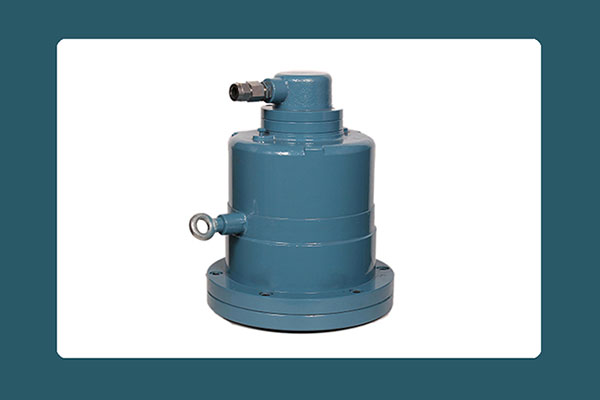 Flame proof weather proof (FLP / WP) enclosures are constructed in accordance with provisions as specified in IS / IEC : 60079-1 : 2007 ; suitable for II B and Zone I & II atmosphere. Failsafe AC or DC disc brakes are fitted inside these enclosures. Very compact and modern in design. The mounting flange of the enclosure is mounted on the non driving end of the motor. There are 3 types of enclosures : Small, Medium and Big depending upon the size and torque capacity of the brake. Detailed drawings of all 3 types are provided for your reference.
Range :
Brake diameter 130mm to 320mm
Torque Capacity : 2 Nm to 200 Nm
Application :
Used in hazardous locations where concentrations of flammable gases, vapors, or dusts occur.
All Material Handling and Lifting Equipments
Hoisting : electric wire rope Hoists and Crabs
Salient Features :
Available with AC and DC brakes
CIMFR Certificate will be provided.
Brass bush is provided with the FLP enclosure.
Double compression flame proof cable gland is provided with enclosure.
Enclosure is provided with eye-bolt for easy shifting.
Function is to bring to stop, moving / rotating machinery like motor / gearbox.
Holds / stops the load in desired place. Instant stop.
Robust design.
Consumes low power
Flame Proof Brake Supplier and manufacturer
Pethe Industrial Marketing Company Pvt. Ltd. is the leading manufacturer and supplier of Flame proof brake in Mumbai, Maharashtra, Gujarat, Delhi, Pune, Bangalore, Chennai, Ahmedabad, Kolkata, Baroda, Hyderabad, Latur, Nagpur, Udaipur, Telangana, Vijaywada, Surat, Rajkot, Bhopal, Coimbatore, Raipur, Ranchi, Faridabad, Noida, Ghaziabad and all over India.