Introduction :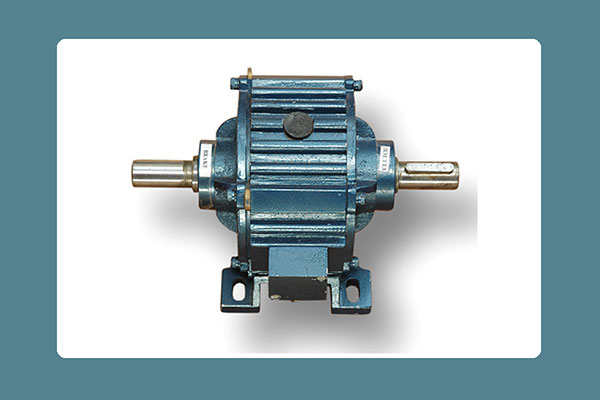 Electromagnetic clutch brake combination is used where there is frequent start and stop. (High frequency operation) In this case the motor is kept running continuously. The clutch is connected to the motor shaft and the brake is connected to the gearbox or output shaft. When the drive is to be transmitted from the motor (driving) to the gearbox or driven, the clutch is engaged. When the drive is to be stopped, the clutch is disengaged and the brake is applied so that the driven shaft comes to an instant stop. At this stage also the motor is still rotating but the drive is not transmitted since the clutch is disengaged. Thes clutch and brake is designed to have a stationary coil, single surface plate and are used in dry conditions. The unit is robust yet compact and have high torque at low wattage.

There are three parts : Clutch, brake and common armature plate between the clutch and brake. The transmitting torque is generated on supply of DC voltage to the Stator. The Rotor gets magnetized which in turn attracts the Armature plate and the motion is transferred. The clutch is released by a pre-stressed sinusoidal wave spring when the supply voltage is discontinued and brake is energized. In this condition the armature comes to an instant stop. Clutch brake combination is available in two designs as per mounting features. Flange mounted and Foot Mounted. In both designs the working and torque transmission remains the same. The clutch brake combination is pre aligned to facilitate simple assembly.
Range :
Foot mounted / Flange Mounted / Open Type / Enclosed Type.
Torque Capacity : 7 Nm to 450 Nm.
Application :
Textile machinery
Wire drawing machines / Cut to Length machines / Coil winding machines
Printing and Packaging machines / Bag making machines
Powder and Liquid filling machines / Bottling plant machines
Industrial Automation
Material Handling Equipment conveyors
Automatic Carton Folding Machine
Salient Features :
Popularly know as CBC – Clutch Brake Combination
Ready to use factory fitted & Aligned. Simple installation. Completely enclosed.
Aluminium body for Good Heat dissipation & light weight.
Wear Resistant & Temperature stable friction lining.
Specially processed and hardened Armature for durability and long life.
Low maintainance, long life.
Slotted Armature for torque stability.
High Operating frequency.
Versatile design, with Hollow Input and Output shafts and B5 flange mountings for input and output available.
Asbestos free liner is used.
Works on 12/ 24 / 42 / 90 V DC, 2 Phase supply.
Electromagnetic clutch brake combination Unit supplier and manufacturer :
Pethe Industrial Marketing Company Pvt. Ltd. is the leading manufacturer and supplier of Electromagnetic clutch brake combination Unit in Mumbai, Maharashtra, Gujarat, Delhi, Pune, Bangalore, Chennai, Ahmedabad, Kolkata, Baroda, Hyderabad, Latur, Nagpur, Udaipur, Telangana, Vijaywada, Surat, Rajkot, Bhopal, Coimbatore, Raipur, Ranchi, Faridabad, Noida, Ghaziabad and all over India.