Introduction :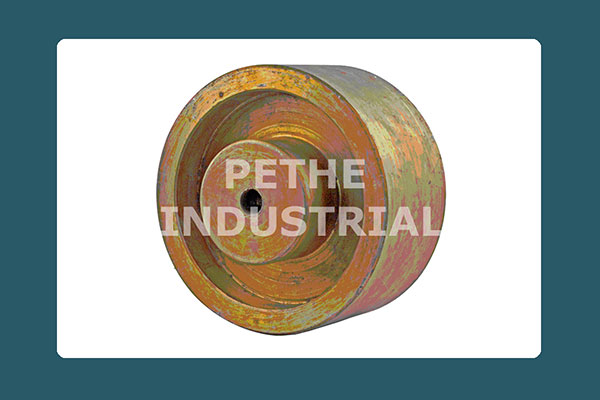 Range :
Drum diameter 100mm to 600mm
Application :
Used with Thruster Brakes and Electromagnetic Shoe Brakes.
Salient Features :
The brake drum coupling is used to connect the motor and gearbox shaft or gearbox and machine shaft.
The brake is fitted on the brake drum.
Thus it serves dual purpose of being a coupling and brake drum.
It is Pin-bush type and has two parts : the brake drum and flange.
Robust design.
Brake Drum Coupling supplier and manufacturers :
Pethe Industrial Marketing Company Pvt. Ltd. is the leading manufacturer and supplier of Brake drum coupling in Mumbai, Maharashtra, Gujarat, Delhi, Pune, Bangalore, Chennai, Ahmedabad, Kolkata, Baroda, Hyderabad, Latur, Nagpur, Udaipur, Telangana, Vijaywada, Surat, Rajkot, Bhopal, Coimbatore, Raipur, Ranchi, Faridabad, Noida, Ghaziabad and all over India.